Acu-Bright, Inc. is the only company in the world to invent and employ equipment to clean and protect chandeliers. Our restoration process integrates traditional old-world skills with modernized technology. While technology and traditional craftsmanship may seem like opposing forces, they can also complement each other in exciting ways. While technology has revolutionized many aspects of manufacturing and production, traditional craftsmanship can add a level of human touch and artistry that machines can't replicate alone. Moreover, technology can enhance and streamline traditional techniques, making them more efficient and accessible.
Acu-Bright, Inc was founded by Keith Campbell in 1976. After working closely with skilled artisans in the chandelier industry and being inspired to invent better methods, Acu-Bright began redefining the industry.
Acu-Bright is a multigenerational business, providing services to a worldwide clientele: From National museums and landmarks and Federal and Capitol buildings to prestigious hotels, museums, and luxurious private residences.
Acu-Bright is known worldwide for high-quality service, superior craftsmanship and unmatched trustworthiness. Acu-Bright employees approach each project with this in mind: inspire confidence, provide professional service, and exhibit integrity in all situations. This is simply how we do things.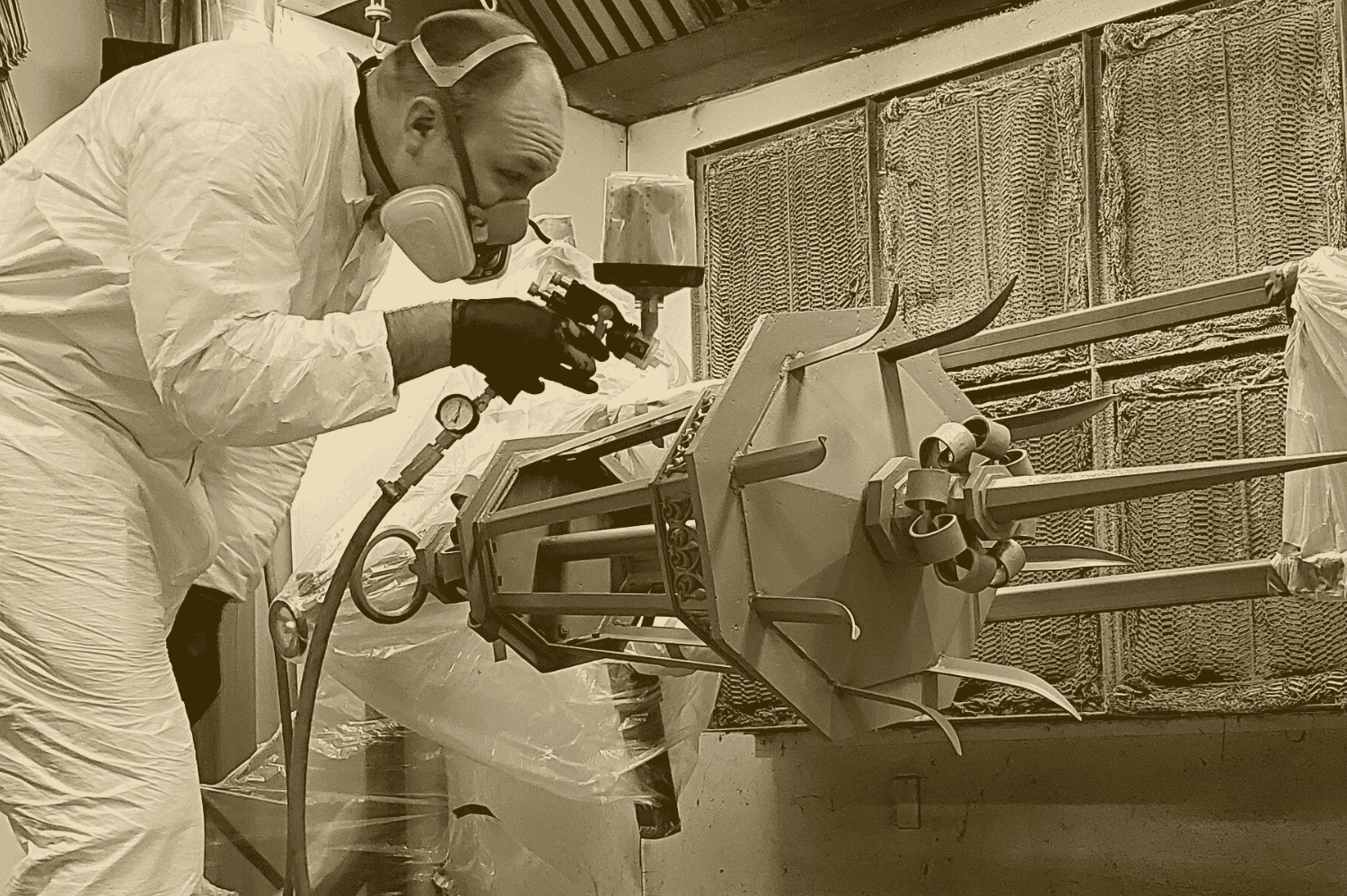 We are craftspeople; we are family owned and operated. Our cozy New England home base (East Kingston, NH) is the hub of all our activity. We are nestled into a quiet, serene landscape of farms and conservation forests. This is where incoming assets come for significant renovation or storage, our workshop is always buzzing with specialists working on projects, and the sound of laughter, curiosity, and wonder can always be heard echoing through the building. Our team is proud, inspired, and passionate about using our experience, Yankee craftsmanship, and innovative technologies to offer a leading edge to the chandelier cleaning and restoration industry.
Frequently Asked Questions
DO YOU SERVICE RESIDENTIAL CUSTOMERS?
Yes. Homeowners are an essential part of our business.
DO YOU PROVIDE SERVICE IN MY AREA?
Yes. Acu-Bright provides services nationwide, in Canada and the Caribbean.
WHERE IS ACU-BRIGHT LOCATED?
Our home is in East Kingston, New Hampshire, with frequent travel up and down the eastern seaboard. We offer extensive coverage in Florida and service from coast to coast and the islands.
IS THERE A LIMIT ON THE CHANDELIER'S SIZE THAT ACU-BRIGHT CAN CLEAN OR REPAIR?
There is no limit! Acu-Bright has serviced fixtures as small as 1 foot wide and as large as 100 feet tall by 80 feet wide with over a million parts.

Please use the request a quote form to send us your information and a picture of each fixture you would like cleaned. We will get back to you promptly with pricing.
HOW MUCH DOES IT COST FOR A "TYPICAL" CHANDELIER CLEANING?
We don't see any chandeliers as typical. Each fixture is unique, and we price accordingly. Please request a quote to recieve the cost of your chandelier cleaning.
WILL MY CHANDELIER BE REMOVED FOR CLEANING?
No, our technicians can clean the chandeliers in place.
CAN ACU-BRIGHT REPRODUCE OR REPLICATE AN ENTIRE FIXTURE?
Yes, Acu-Bright can recreate unique and historical fixtures to exact specifications.
CAN YOU PROVIDE REPLACEMENT PARTS FOR MY CHANDELIER?
When servicing a chandelier for cleaning and repairs, we will source replacement parts to ensure each fixture is complete and beautiful.
WILL YOU PROVIDE SERVICE ON-SITE?
Yes. Acu-Bright will come to your location to clean and repair; when restoration work needs to be done, we move, crate, and transport directly to our shop.
CAN YOU REPAIR ANTIQUE AND OBSOLETE FIXTURES?
Yes.
Acu-Bright is skilled in maintaining the historical integrity of priceless fixtures. Our artisans are employed to replicate pieces often believed irretrievable.
"We were very fortunate to find Acu-Bright. They are extremely reliable and their level of craftsman- ship and expertise in chandelier refurbishment is extraordinary."
- Governor Joe Manchin, State of West Virginia
"Thanks so much. I am so happy with the chandeliers. I will be telling everyone about you!"
- Private Residence
"The chandeliers were in dire need of a deep cleaning and now they look brand new. I can honestly say that I have never seen them look so good"
- Nassey Saidian, Executive Assistant Manager | Hyatt Cambridge, Boston, MA
"We couldn't be happier. The dining room chandelier is just amazing and your crew couldn't have been friendlier It was a great experience from beginning to end We would like to have you back in about a year to clean them again"
- Private Residence
"I just have to say the team did a fantastic job from start to finish. They both worked within the Casino space with ease and were polite to both our staff and the guests they came into contact with. The process was not at all disruptive to the gaming operations. I wanted to thank the whole team for your help with this project."
- Foxwoods Casino
"You have one very special team that worked on our chandelier this morning. Thank you all for making it happen. We couldn't be more pleased. ...And do give your team our warmest thanks."
- Private Residence
We're at your Service, Request a Quote